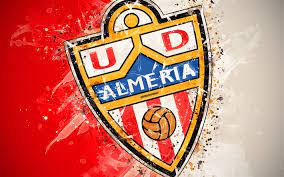 Sprawdź nasz typ dnia na mecz Tenerife – Almeria, rozgrywany w ramach hiszpańskiej Segunda Division, w poniedziałek 21 marca 2022 roku, o godzinie 21:00.
Tenerife przystępuje do tego spotkania po wyjazdowym zwycięstwie na Gijon 1:2. Wszystkie gole w tym meczu padły w drugiej części gry, a drużyna gości bardzo dobrze zareagowała na stratę gola w 50 minucie. Piłkarze Tenerife odrobili straty 3 minuty później, a zwycięską bramkę strzelił w 83 minucie Enric.
Zwycięstwo nad Gijon było dla graczy Tenerife bardzo ważne, ponieważ wcześniej przegrali dwa kolejne mecze, z Mirandes na wyjeździe 2:1 oraz u siebie z Valladolid aż 1:4.
W tabeli tabeli Tenerife zajmuje miejsce 4 z dorobkiem 55 punktów po 31 meczach. Strata do miejsca dające bezpośredni awans do Primera Division wynosi 4 punkty.
Almeria w poprzedniej kolejce zremisowała u siebie z Lugo 3:3, trzy razy obejmując prowadzenie, ale za każdym razem goście potrafili pozytywnie zareagować na stratę gola.
Tym samym Almeria ma już na koncie 2 mecze bez zwycięstwa z rzędu, przegrywając wcześniej mecz z Zaragozą na wyjeździe 2:0.
W tabeli Almeria zajmuje 2 pozycję z dorobkiem 59 punktów i to właśnie to tej drużyny Tenerife traci 4 punkty, do bezpośredniego awansu do wyżej ligi.
Jest to bardzo ważny mecz dla obu drużyn, ponieważ Tenerife może w dużym stopniu zbliżyć się do strefy bezpośredniego awansu, a Almeria w przypadku zwycięstwa umocni się na pozycji wicelidera tabeli. Przewiduje więc taktyczne i raczej defensywne podejście obu drużyn, i nie spodziewam się festiwalu bramkowego.
| | | |
| --- | --- | --- |
| DATA, GODZINA | NASZ TYP | KURS W LVBET |
| 21 marca, 21:00 | under2.5 | 1.70 |