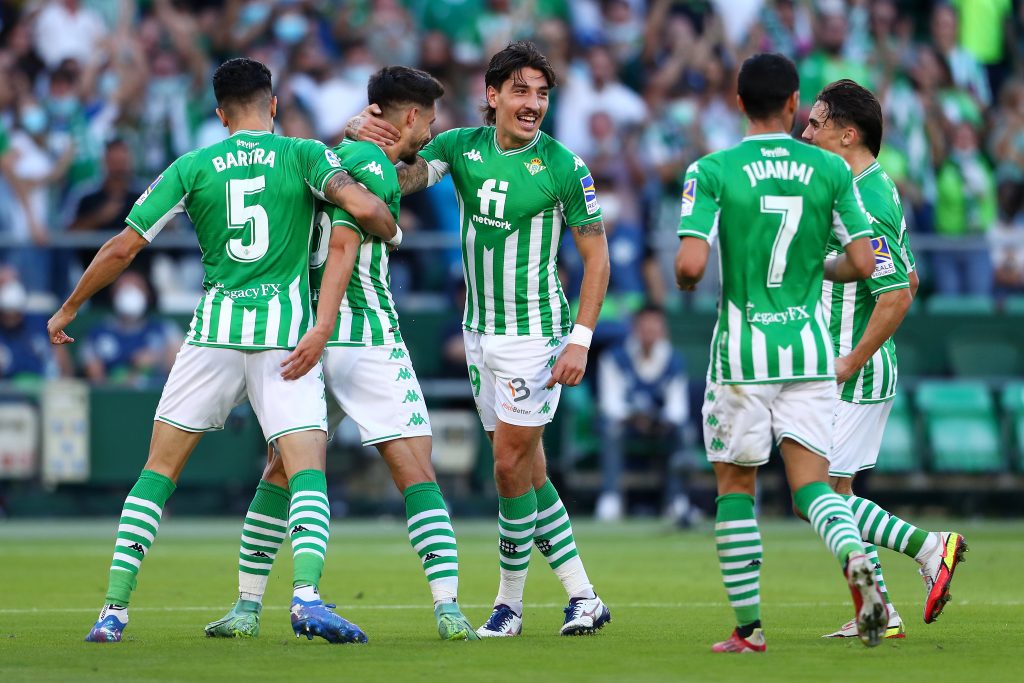 Sprawdź nasz typ dnia na mecz Real Sociedad – Betis, rozgrywany w ramach hiszpańskiego Pucharu Króla, w czwartek 3 lutego 2022 roku, o godzinie 20:00.
Real Sociedad był faworytem w poprzednim meczu LaLiga u siebie, ale zakończył mecz tylko z jednym punktem w bezbramkowym meczu z Getafe.
Mieli znacznie większe posiadaniw piłki, ale prawdę mówiąc, brakowało im prawdziwej kreatywności w grze ofensywnej i nie było zaskoczeniem, że nie zdołali przebić się przez obronę Getafe. Był to jednocześnie 5 mecz z rzędu dla Sociedad bez porażki.
W tabeli Primera Division plasują się na 6 pozycji ze stratą zaledwie 2 punktów do TOP4.
W drużynie gospodarzy zabraknie lewego obrońcy Muńoza (16.0), pomocnika Barrenetxei (11/1) i napastnika Zubimendi (19.0) oraz kilku innych, którzy i tak nie grali w tym sezonie.
Betis bardzo dobrze zaprezentował się w swoim poprzednim meczu z Espanyolem na wyjeździe 1:4, i potwierdził swoją bardzo dobrą dyspozycję, 3 z rzędu wygranym meczem.
Dla Betisu jest to niemal wymarzony sezon, na razie plasują się na trzecim miejscu z zaledwie sześcioma punktami straty od drugiej Sewilli, mając przy tym ogromne szanse na awans do Champions League w przyszłym sezonie.
Drużyna Betisu nie może liczyć na bramkarza Bravo (9/0), a także na prawego obrońcę Montoyę (6/0) i defensywnego pomocnika Akouokou (3/0).
Sociedad – Betis H2H
12.12.21 Betis vs Real Sociedad 4 : 0
26.01.21 Betis vs Real Sociedad 1 : 1
23.01.21 Real Sociedad vs Betis 2 : 2
18.10.20 Betis vs Real Sociedad 0 : 3
19.01.20 Betis vs Real Sociedad 3 : 0
Real Sociedad jest tutaj faworytem, ​​jednak Betis też nie będzie bronić. Goście są znacznie bardziej efektywni w ofensywie, ale nie są niezawodni z tyłu, więc wybór goli obu drużyn wydaje się najlepszym posunięciem.
| | | |
| --- | --- | --- |
| DATA, GODZINA | NASZ TYP | KURS W LVBET |
| 3 lutego, 20:00 | BTTS (co to jest?) | 1.90 |