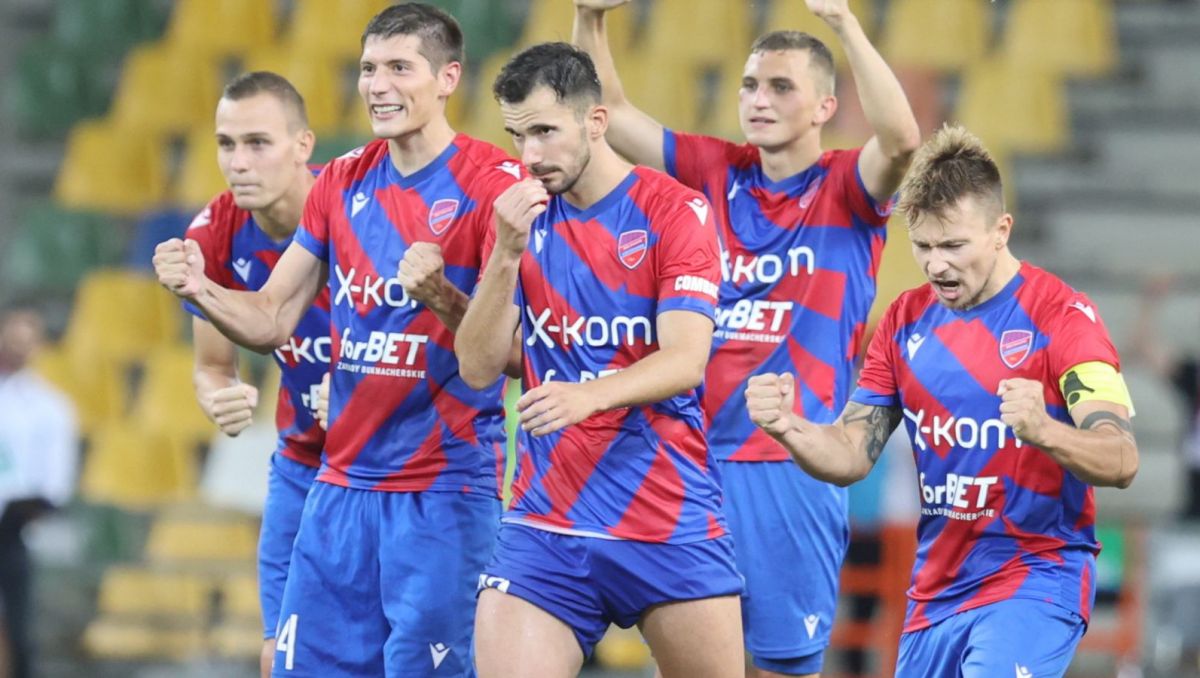 Sprawdź nasz typ dnia na mecz Raków Częstochowa – Warta Poznań, rozgrywany w ramach polskiej Ekstraklasy w piątek 15 lipca 2022 roku, o godzinie 18:00.
Raków zaliczył bardzo przyzwoity poprzedni sezon, zajmując drugie miejsce z pięcioma punktami mniej niż mistrzowie – Lech Poznań.
Nie ma wątpliwości, że tym razem będą chcieli poprawić swoją lokatę i sięgnąć po pierwsze w historii Mistrzostwo Polski.
Lepszego startu nie mogli sobie wymarzyć, bo wygrali na wyjeździe z Lechem Poznań 2:0 w meczu o Superpuchar Polski w miniony sobotni wieczór.
Lech był zaangażowany w eliminacje Ligi Mistrzów, więc Raków najlepiej wykorzystał ich napięty harmonogram i brak koncentracji. Było to całkiem zasłużone zwycięstwo, dzięki bramkom Racovitana i Wdowiaka, tym samym mają wspaniałe wejście w nowy sezon.
Pomocnik Cebula (12/3, ostatni sezon) i obrońca Petrasek (25/2) nie zagrają w dzisiejszym meczu.
Warta Poznań miała bardzo przyzwoity poprzedni sezon jako debiutant w polskiej Ekstraklasie, która ostatecznie zajęła jedenaste miejsce, bez jakichkolwiek obaw o spadek pod koniec sezonu.
Mecze przedsezonowe grali głównie z krajowymi klubami, wygrywając w meczu z Miedzią Legnica, Chojniczanką i Górnikiem Zabrze, ale przegrywając na początku przygotowań z Jagiellonią i Aalborgiem.
Środkowy obrońca Stavropoulos przyszedł z Reginy i powinien być jednym z ich lepszych wzmocnień na nowy sezon.
Obrońca Kieliba (4/0, ostatni sezon) jest kontuzjowany, natomiast napastnik Zrelak (29/9, najlepzy strzelec poprzedniego sezonu) nie jest pewny występu.
Ambicje wzrosły w drużynie Rakowa, który dobrze poradził sobie z mistrzami Ekstraklasy i teraz powinien wejść w to spotkanie z podwyższonym morale.
Warta spisywała się dobrze w grach przedsezonowych, ale pozostaje nieco ograniczona w indywidualnej jakości w porównaniu z najlepszymi drużynami w Polsce. Raków jako solidna jak skała drużyna, powinna dziś dominować bez wchodzenia w kłopoty w ostatniej fazie meczu.
| | | |
| --- | --- | --- |
| DATA, GODZINA | NASZ TYP | KURS W LVBET |
| 15 lipca, 18:00 | 1 (AH: -1) | 1.76 |