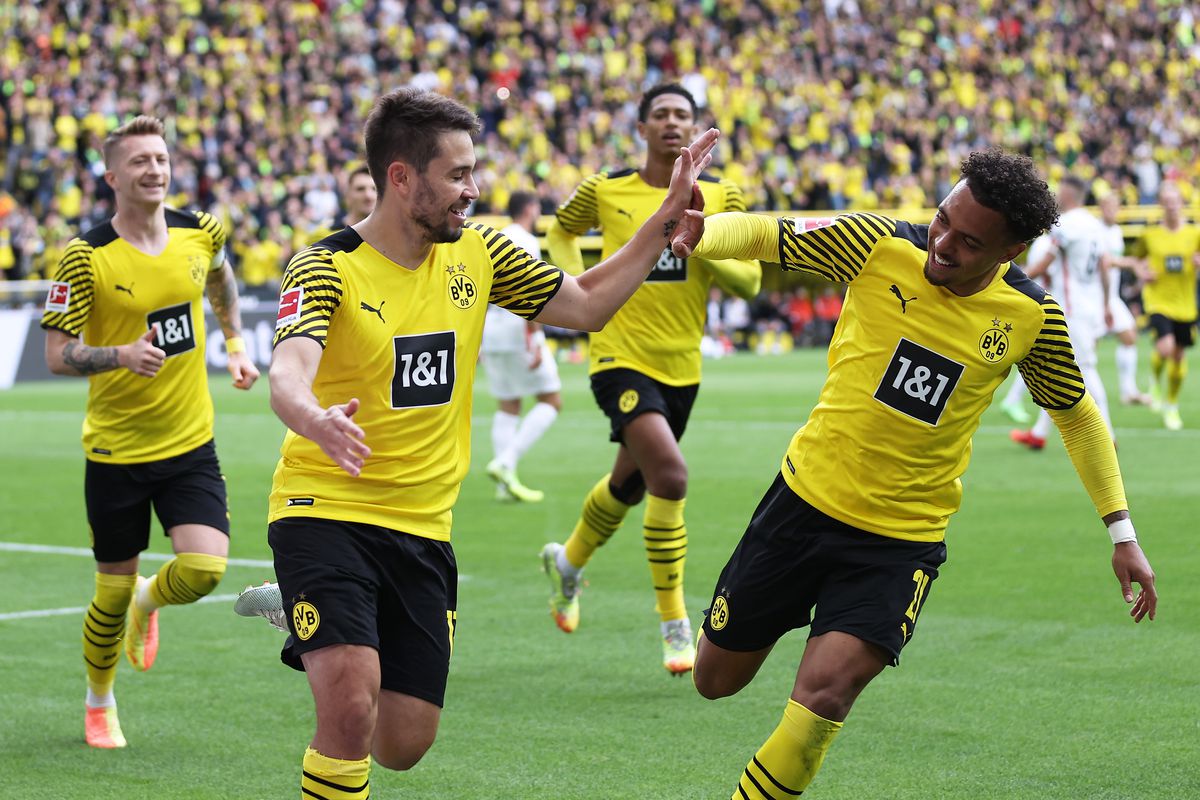 Sprawdź nasz typ dnia na mecz Mainz – Borussia Dortmund, rozgrywany w ramach niemieckiej Bundesligi, w środę 16 marca 2022 roku, o godzinie 18:30.
Mainz nie spisał się najlepiej w ostatniej kolejce na wyjeździe przeciwko Union Berlin, przegrywając ten mecz 3:1.
Goście przegrywali do przerwy 1:0, a zaraz po rozpoczęciu gry w drugiej połowie stracili kolejną bramkę. Czerwona kartka dla Kohra w 60 minucie sprawiła, że Mainz znalazł się w beznadziejnej sytuacji. Union dołożył jeszcze gola w 76 minucie, a graczy z Moguncji było stać jedynie na honorowe trafienie w 90 minucie.
Mainz znajduje się obecnie na 10. miejscu w tabeli, ma silną pozycję pośrodku, ale nie jest w stanie rywalizować o europejskie puchary.
W drużynie Mainz nie zagra zawieszony duet, defensywny pomocnik Kohr (14/0) i środkowy obrońca Hack (20/3). Środkowy obrońca St Juste (8/1) jest kontuzjowany.
Dortmund spełnił oczekiwania w swoim ostatnim meczu u siebie z Arminią Bielefeld, kiedy to sprostali zadaniu i zanotowali zwycięstwo 1:0. Jedynego gola, na wagę zwycięstwa strzelił Wolf w 21 minucie.
Dla Borussii był to 4 z rzędu mecz bez porażki.
Dortmund zajmuje obecnie drugie miejsce w tabeli Bundesligi, z siedmioma punktami straty w porównaniu do liderów z Monachium.
Prawy obrońca Meunier (17/2), środkowy obrońca Hummels (20/1), lewy obrońca Guerreiro (16/4), ofensywny Reus (22/9) i napastnik Tigges (9/3) nie zagrają w tym meczu. Środkowy obrońca Zagadou (9/0) i Akanji (18/0) nie są pewni występu.
Mainz vs Dortmund H2H
16.10.21 Dortmund vs Mainz 3:1
16.05.21 Mainz vs Dortmund 1:3
16.01.21 Dortmund vs Mainz 1:1
17.06.20 Dortmund vs Mainz 0:2
11.01.20 Dortmund vs Mainz 0:2
Dortmund wciąż walczy o tytuł w tym sezonie, zwłaszcza biorąc pod uwagę fakt, że mają o jeden mecz mniej niż monachijski gigant. Spodziewam się dość otwartego meczu z wieloma okazjami do strzelenia gola, ale mimo to goście są po prostu lepsi i zdecydowanie silniej zmotywowani, i byłbym naprawdę zaskoczony, gdyby stracili punkty w dzisiejszym meczu.
| | | |
| --- | --- | --- |
| DATA, GODZINA | NASZ TYP | KURS W LVBET |
| 16 marca, 18:30 | 2 | 2.00 |