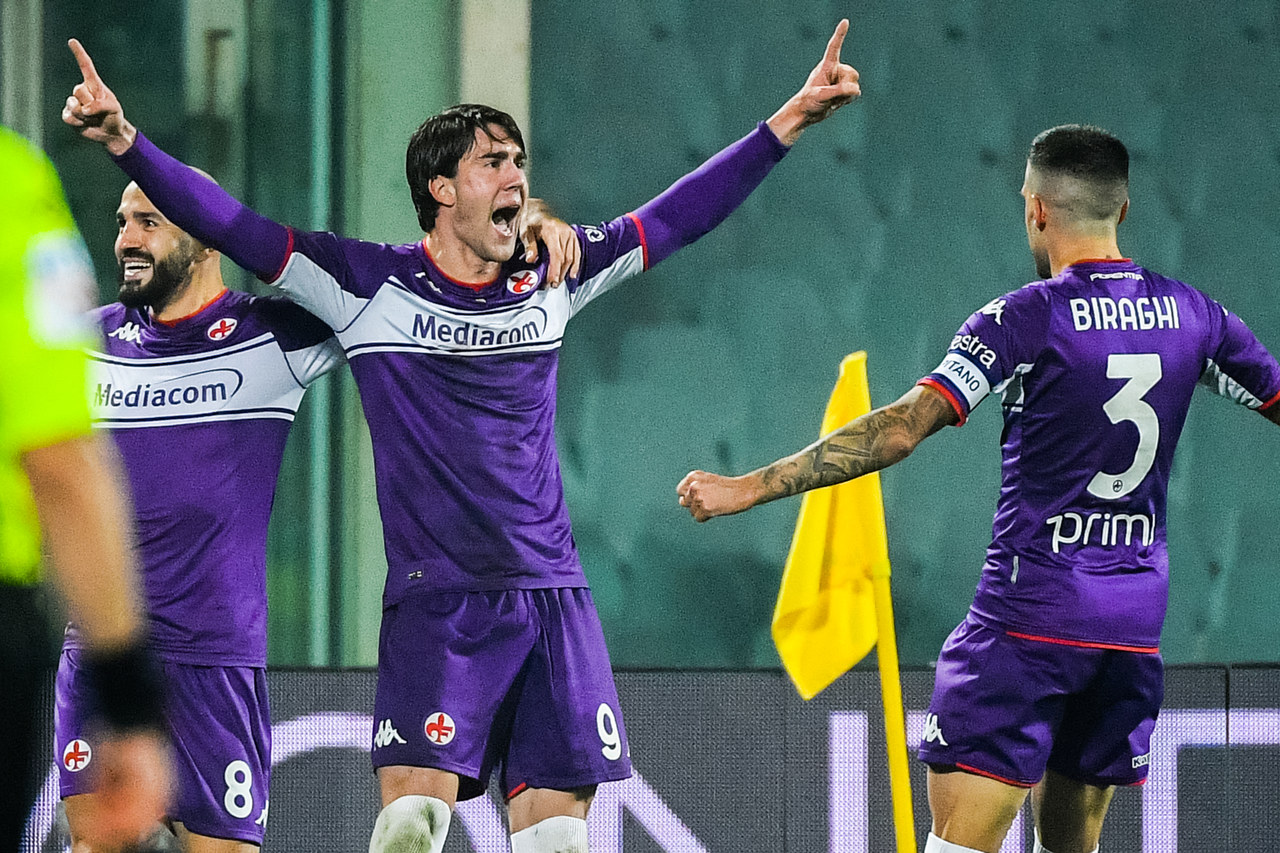 Sprawdź nasz typ dnia na mecz Fiorentina – Genoa, rozgrywany w ramach włoskiej Serie A, w poniedziałek 17 stycznia 2022 roku, o godzinie 20:45.
Fiorentina przystępuje do tego spotkania w bardzo dobrych nastrojach, ponieważ w poprzednim meczu, rozgrywanym w ramach Pucharu Włoch pokonała na wyjeździe Napoli 2:5, po dogrywce i awansowała do kolejnej rundy.
W lidze Fioretinie nie idzie już tak dobrze, ponieważ jest w serii 3 meczów bez zwycięstwa, a ostatni ich mecz to sromotna, wyjazdowa porażka z Torino 4:0.
W tabeli ligowej Viola, zajmuje 8 pozycję z dorobkiem 32 punktów po 20 meczach.
Trudny czas dla Genui trwa nadal, ponieważ przegrali ostatnie starcie Copa Italia na wyjeździe z Interem Mediolan 3:1.
W lidze Genoa ma katastrofalną serię bez zwycięstwa, sięgającą września ubiegłego roku. W tabeli zajmują przed ostatnie miejsce z zaledwie 12 punktami na koncie po 21 meczach. Ich strata do bezpiecznej pozycji to 6 punktów.
Fiorentina vs Genua H2H
18.09.21 Genua vs Fiorentina 1 : 2
03.04.21 Genua vs Fiorentina 1 : 1
07.12.20 Fiorentina vs Genua 1 : 1
25.01.20 Fiorentina vs Genua 0 : 0
01.09.19 Genua vs Fiorentina 2 : 1
Mimo że Fiorentina ma pewne problemy w Serie A, ponieważ nie udało im się odnotować pozytywnego wyniku w ostatnich trzech meczach, to starcie jest doskonałą okazją do odbicia się, zwłaszcza po podnoszącym morale zwycięstwie w Coppa Italia. Po prostu mają znacznie więcej do zaoferowania w porównaniu z Genuą w każdym aspekcie gry, zwłaszcza w ataku, a wszystko inne poza ich przekonującą wygraną byłoby naprawdę zaskakujące.
| | | |
| --- | --- | --- |
| DATA, GODZINA | NASZ TYP | KURS W LVBET |
| 17 stycznia, 20:45 | 1 (AH: -1) co to jest? | 1.70 |