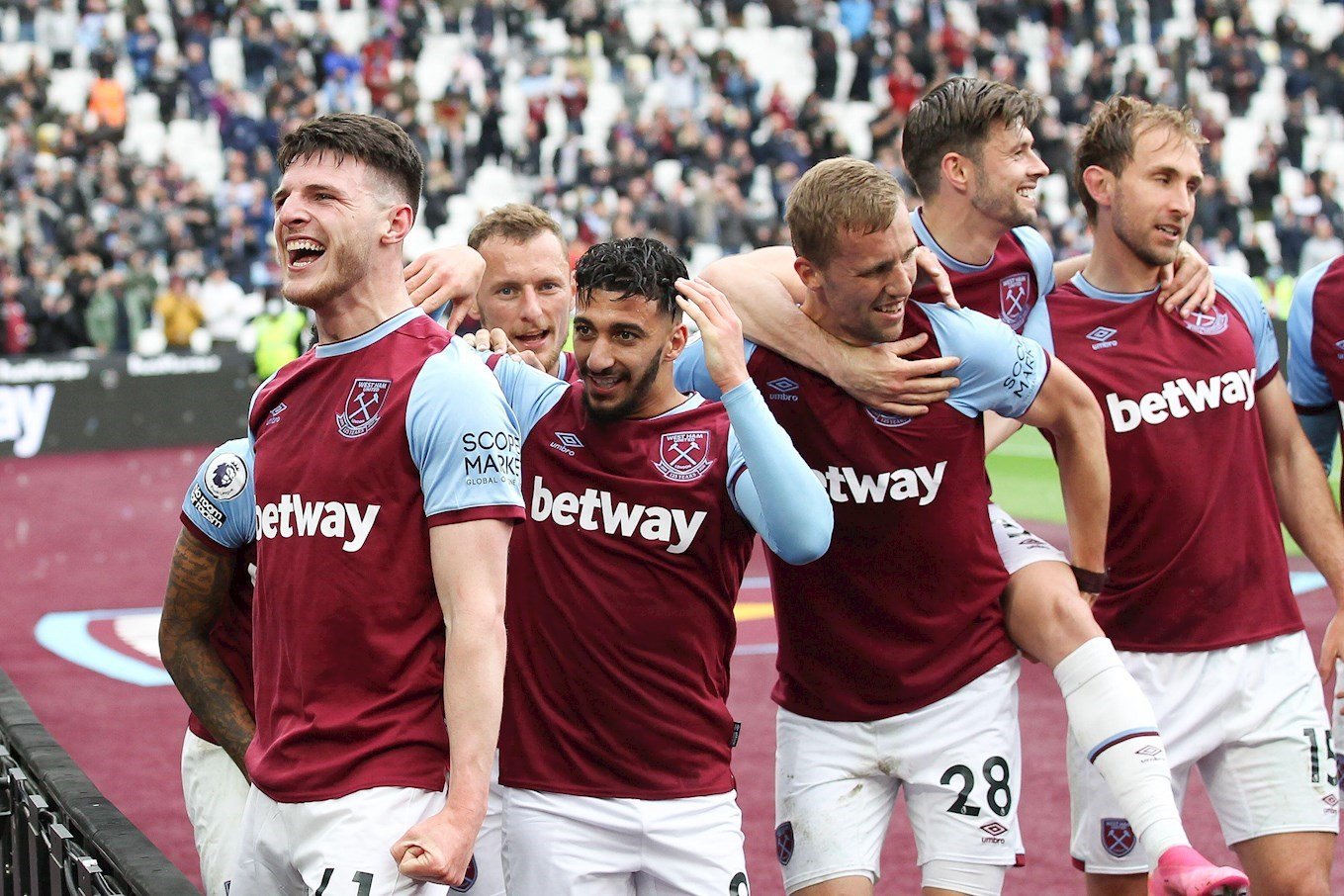 Sprawdź nasz typ dnia na mecz Eintracht Frankfurt – West Ham, rozgrywany w ramach Ligi Europy UEFA, w czwartek 5 maja 2022 roku, o godzinie 21:00.
Eintracht stworzył dobry fundament przed nadchodzącym decydującym starciu w Lidze Europy, pokonując w zeszłym tygodniu w Anglii Młoty 1:2, co dowodzi, że bukmacherzy nie mają racji, stawiając w roli faworyta gospodarzy tego spotkania.
Obiektywnie patrząc, było to wyrównane, wyważone starcie między tymi dwoma ekipami, ale niemiecka drużyna spisywała się nieco bardziej zdecydowanie z piłką w kluczowych momentach i, jak wspomniałem, stworzyli ładne tło do nadchodzącego rewanżu w Deutsche Bank Park.
W drużynie z Frankfurtu zabraknie bramkarza Ramaja (1/0), obrońców Lenza (13/0), Hintereggera (27/1) i pomocnika Lindstroma (29/5).
Młoty nie spełniły oczekiwań w pierwszym meczu, w którym ewidentnie zabrakło im nieco więcej kreatywności z piłką, aby uzyskać bardziej konkretny wynik.
Stracili pierwszego gola już na początku meczu, ale zdołali odpowiednio zareagować za sprawą Antonio w 21. minucie.
Mimo to gospodarzom brakowało nieco większej wytrzymałości z tyłu, ponieważ stracili jeszcze jednego gola w 54 minucie, niestety nie mogąc się odbić po raz kolejny, mimo że mieli na to wystarczająco dużo czasu.
W drużynie gości nie zagrają obrońcy Ogbonna (11/1) i Johnson (18/1).
Oczekiwania w Niemczech są duże, ponieważ Eintracht jest tylko o krok od osiągnięcia tak bardzo pożądanego finału Ligi Europy. Pokonali przeciwników na ich boisku i jestem przekonany, że przy wsparciu własnych kibiców zrobią wszystko, aby nie przegrać dzisiaj o osiągnąć wymarzony finał.
Powinni mieć dzisiaj jeszcze więcej miejsca na kontrataki, czyli coś, co ostatnio dobrze im wychodziło.
| | | |
| --- | --- | --- |
| DATA, GODZINA | NASZ TYP | KURS W LVBET |
| 5 maja, 21:00 | 1 (DnB) | 1.87 |