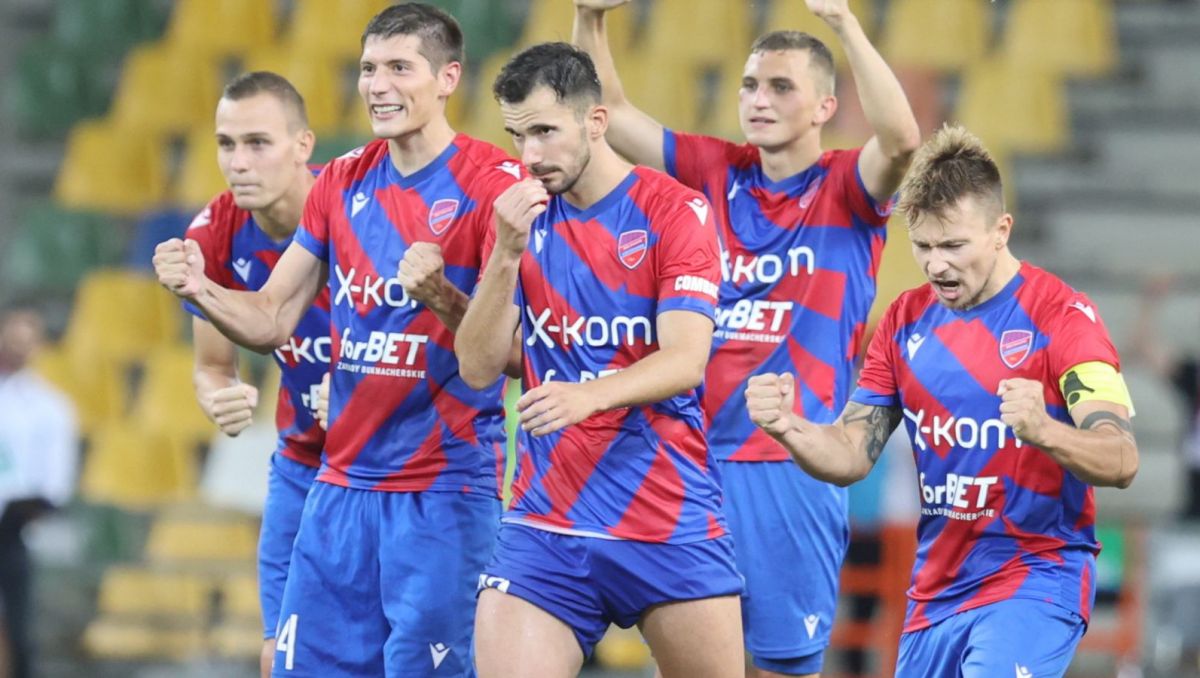 Sprawdź nasz typ dnia na mecz Raków Częstochowa – Legia Warszawa, rozgrywany w ramach polskiej Ekstraklasy w sobotę 19 marca 2022 roku, o godzinie 15:00.
Raków przystępuje do tego spotkania z pozycji lidera Ekstraklasy. Częstochowianie mają na koncie 51 punktów i przed najbliższą kolejką o jedno oczko wyprzedzają Pogoń Szczecin oraz o dwa Lecha Poznań.
W poprzednim meczu piłkarze Rakowa stanęli na wysokości zadania, wygrywając u siebie ze Stalą Mielec 2:1, po golach Sorecu w 49 oraz Lopeza w 81 minucie.
Dla Rakowa było to już 3 z rzędu ligowe zwycięstwo, a w międzyczasie awansowali to półfinału Pucharu Polski wygrywając z Arką Gdynia na wyjeździe 0:2.
Legia po fatalnym okresie i miejscu w strefie spadkowej, teraz złapała niezły rytm. Legioniści wydostali się już ze strefy spadkowej i zajmują 11 miejsce w tabeli z 31 punktami na koncie.
W środku tygodnia Legia grała u siebie, zaległy mecz z Termalicą, który wygrała 4:1 i było to już 4 z rzędu zwycięstwo Legionistów w Ekstraklasie. Legia również awansowała do półfinału Pucharu Polski, po zwycięstwie 2:0 u siebie z Górnikiem Łęczna.
Raków jest faworytem tego meczu i moim zdaniem drużyna ta ma o wiele większą motywację do pełnego zaangażowania w mecze ligowe, ponieważ walczy o mistrzostwo Polski, co innego Legia, która przez ligę nie ma już większych szans na europejskie puchary i zdecydowanie musi się nastawić na Puchar Polski, jeśli chce zagrać w Europie w przyszłym sezonie.
| | | |
| --- | --- | --- |
| DATA, GODZINA | NASZ TYP | KURS W LVBET |
| 19 marca, 15:00 | 1 | 1.95 |